In the FOPH (Federal Office of Public Health) list
as a disinfectant useful in the fight against Coronavirus
Use biocides with caution
Swiss Homologation n° CHZN6651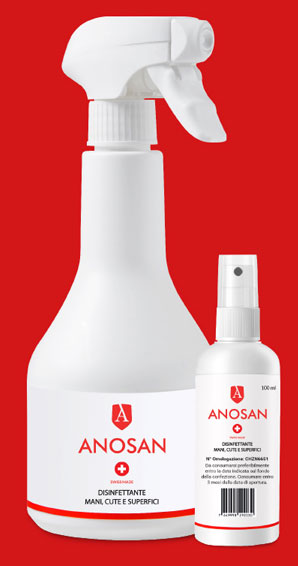 The new Swiss disinfectant for hands, skin and surfaces. 100% mineral and alcohol free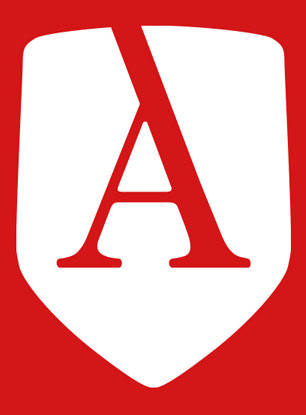 SIMPLE
KIND
the new hygiene must-have SIMPLY INGENIOUS
ANOSAN is a powerful disinfectant of 100% mineral origin, and pH neutral, highly effective against bacteria and virus

Its mechanism of action lies in its high redox potential (which consists of a "micro-charge" between 750 mV and 950 mV) that irreversibly damages the cell membranes of the pathogens with which it comes into contact without causing any damage to multicellular organisms. This mechanism of action makes it impossible for germs to resist.
The ECALIT method
All of this is possible, thanks to the techniques which Anosan is produced: the ECALIT (electrochemical activated low ions transfer) method. Thanks to this manufacturing technique, which our company owns, starting from a saline solution (whose salinity is very low and therefore absolutely unharmful) it is in fact possible to obtain Anosan, whose properties until now, had been unknown.
How to use
It can be used to disinfect surfaces of all kinds (kitchen tops, sinks, bathrooms, etc.) and objects (teats, dummies, baby bottles, etc.). It can be sprayed directly onto surfaces that comes in direct contact with it. Anosan does not contain aggressive chemical agents like alcohol, aldehydes, dyes or fragrances. Its effectiveness is guaranteed for 24 months.
The range of Anosan products is wide. You can find special products for every situation: personal hygiene and that of your pets, from ranges for food and those specific for turf, up to treatments for water and swimming pools.